Set in a wonderful parkland setting, yet only 8 miles from central London, Hendon Golf Club is where we found a new friend!
Each year, the club nominates two charities they will fundraise for. One charity for the Mens Captain and one for the Womens Captain/Committee. We are lucky that our trustee, Corrine Moy, is a member and offered for our charity to be nominated for the Womens Captain/section.
The event was advertised in the golf club itself and promoted a cost of £25 per person. This gave participants access to a 4-balls team competition leading to a cash prize for the winners! Not only this, the Hendon Gold Club Women's Committee also organised a sweepstake to raise more funds!
This event was held in September. The Club also organised an online fundraiser and Tanzania School Trust received a total amount of £3,279, including Gift Aid.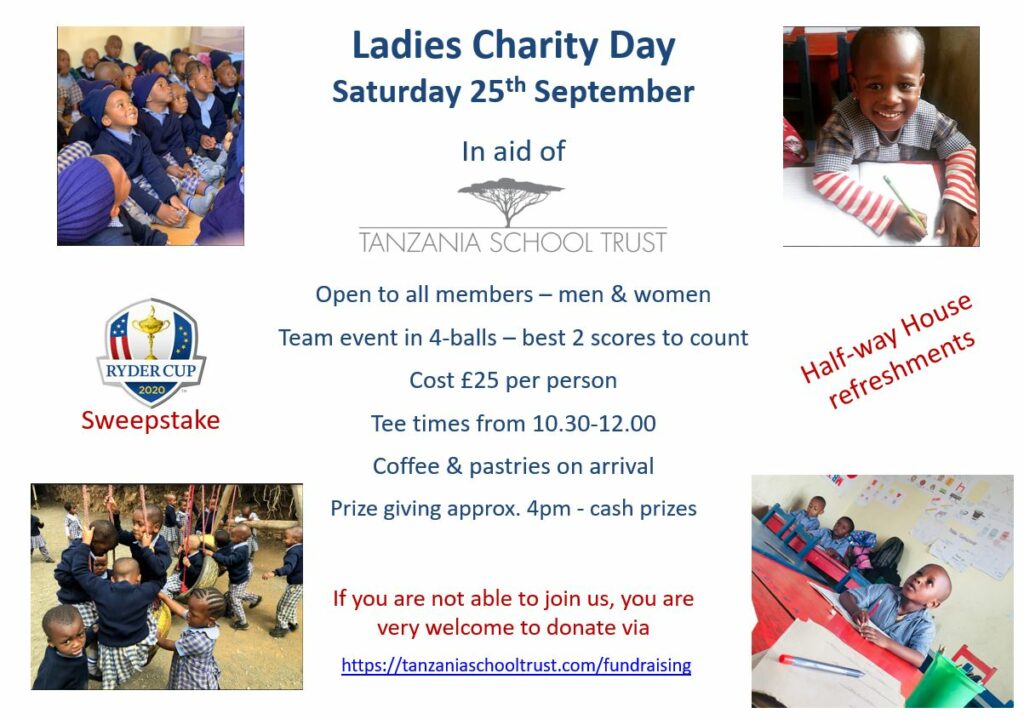 We are lucky as a charity to have supporting organisations like Hendon Golf Club and their members. The generosity shown during this 2021 has contributed to one third of our annual needs!
We thank them and will always be greatful to have them in our lives!